The number of Covid-19 patients in Mater Dei's Intensive Therapy Unit has increased to five, as 80 new cases of the virus were reported on Sunday.
32 Covid-19 patients are currently being treated at Mater Dei Hospital, with five of those being in ITU.  This means that the number of patients in ITU has increased by three since Saturday.
The average age of the cases reported was of 38.
214 people have been declared as recovered, meaning that the number of active cases has dropped to 1,713.
3,378 swab tests have been administered thus far, taking the total number of swab tests up to 1,094,044 so far.
Meanwhile, 759,818 doses of the vaccine had been administered up until Saturday, with 399,690 of those being first doses.
382,255 people meanwhile are fully vaccinated.
Malta has had 34,375 cases of the virus. 31,843 of those have recovered, while 423 have died.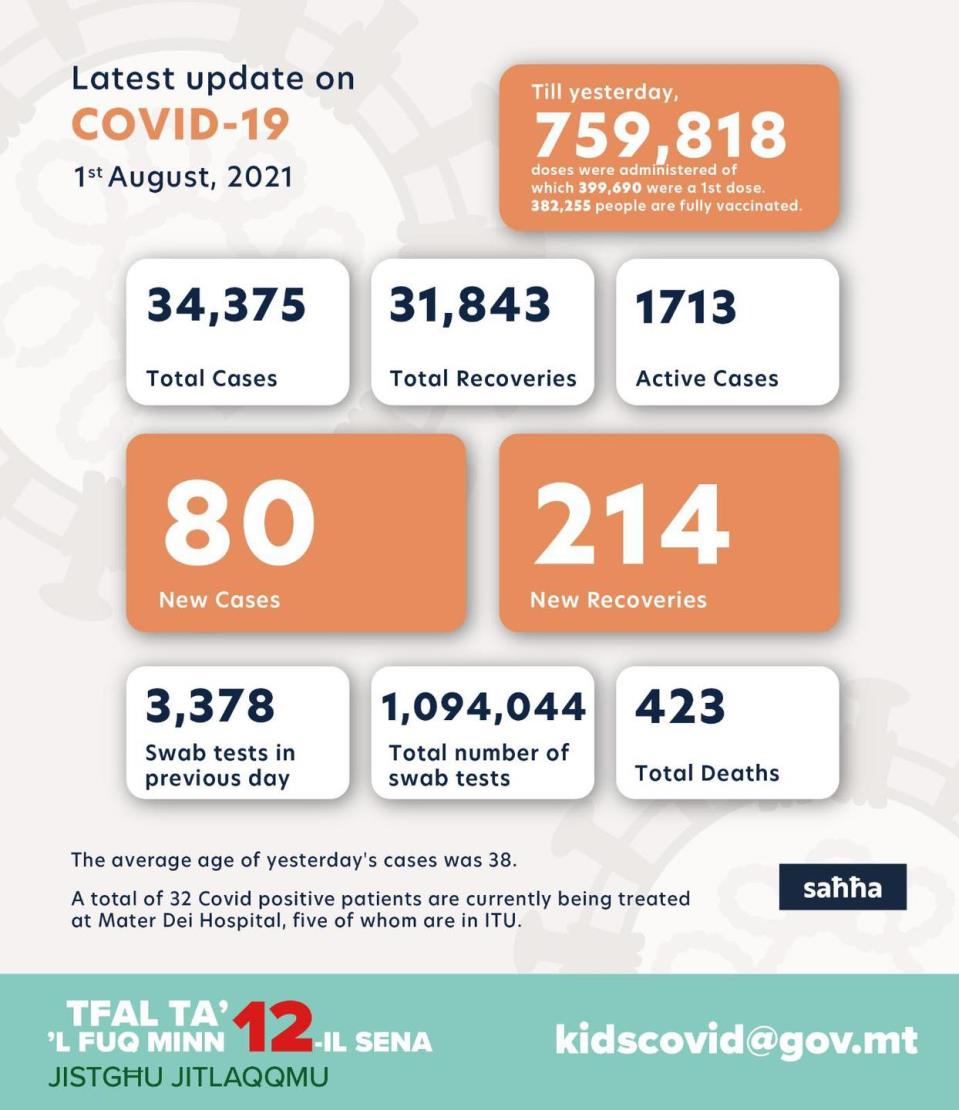 See original Article on www.independent.com.mt